What is Email Marketing?
Email marketing is the way to reach a target group of potential customers by sending them advertising messages. Nowadays many people have an email account, which allows them to receive an unlimited number of messages.
So, an email marketing campaign is the most convenient and cheapest solution for merchants to connect with potential customers.
If in the previous article we talked about the SSL certificate and why it is important, including in email marketing. Now we focus on the tools that help us in email promotion campaigns.
There are a variety of online tools that can help you send promotional emails to your subscribers. It is important to choose the one that best suits your needs and goals.
(This post contains some affiliate links. Should you click an affiliate link and make a purchase I may receive a small commission at no extra cost to you.)
Here are some criteria to make your life and choice easier.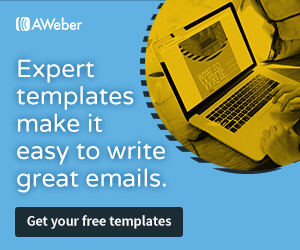 Criteria for choosing email marketing tools
Email sending rate
Perhaps the most important aspect when talking about email marketing is the submission rate. Because what's the point of catchy templates and compelling text if your emails don't reach the recipients' inbox?
The referral rate is the main indicator you should keep in mind when choosing an email marketing tool. This shows you the extent to which your messages reach subscribers.
You will know that you are in good hands in this regard when you see that the email service of your choice attaches great importance to combating spam.
If you want to test each email before sending it, to see if it will end up in Spam or not, we recommend you use mail-tester.com. It is an effective, free tool that will give you a score of your emails and suggestions for improvement.
Reports
Imagine that you recently sent an email and you have no idea of the impact it had. Frustrating, isn't it? For the effectiveness of your email marketing campaigns, you simply can not without access to analytical feedback.
The opening rate, click-through rate, bounce rate, number of new subscribers are all indicators that tell you about the success of your email marketing campaigns and that, in the end, help you get the expected results.
Because not all email marketing service providers have the same way of providing statistics, they ask for information about how they are obtained and how to analyze the numbers they provide.
Editing tools
As in the case of websites, today you no longer need programming or web design knowledge to make a newsletter, you can only solve it with the right tools.
Predefined templates, a drag & drop editor, HTML, or plain text are all you need to create your email marketing campaign.
It is a good idea to choose a provider that offers you a variety of editing possibilities.
Optimizations
Nowadays, fewer and fewer people traditionally read their email, that is, in front of a computer. Most do it using mobile phones or tablets.
In this context, the email marketing tool you use must allow you to view the newsletters correctly on any of these devices.
If the template is not optimized for multiple devices, your subscribers will not be able to read your messages. What's more, you could wake up with unsubscribes in a chain.
Segmentation
The secret to a successful email marketing campaign is to send the right information to the right audience. For this, you need effective segmentation options.
These allow you to send targeted emails to distinct target audiences by demographics, click-through rate, and other such criteria.
At the same time, this way you make sure that your subscribers receive from you only information relevant to them and with the right frequency.
Synchronize
When using other tools to increase the impact of your marketing campaigns, such as WordPress, Facebook, or PayPal, it's a good idea for your email marketing platform to allow automatic syncing with them.
Thus, those who subscribe through your landing page, say, will be automatically added to your email database.
This will save you the time and effort of adding them manually.
Read more about how to grow your email database from the previous article.
Automation
Automating your email marketing campaigns allows you, to schedule newsletters to be delivered on a specific date. Or create automatic replies, send standard messages, or with a certain regularity.
For example, based on automation, you can create specific email series to help subscribers find out more about your business or provide them with useful information in the form of courses.
Support
When you are at the beginning of the road in terms of email marketing, it is good to have reliable partners, to turn to whenever you have doubts. Choose a provider that offers you technical support, preferably directly, not just in writing, by email.
A telephone conversation with a dedicated person can clear you up faster and better than waiting a long time for an email response.
Therefore, we recommend you choose a Romanian email marketing provider – communication is much faster and easier.
Testing
Except for free platforms (up to a certain number of subscribers or within certain options), email marketing services involve some financial investment. Nothing scary though!
Before making a choice or another, test the trial options to make sure that the services are up to your wishes and needs.
Email marketing tools
As we said, the offer of such services is generous enough to cover any needs and compensate for the lack of experience or programming and web design knowledge of any novice. Below, we review some email marketing tools.
Active Campaign – It is a very good solution in which you can build complex follow-up campaigns with branching logic of type if/then so that depending on an action done by the user a certain type of email can be. It can do everything you are used to in an email marketing program.
GetResponse – email marketing and online campaign management platform helps entrepreneurs build targeted subscriber lists and send high-impact newsletters, video emails, and follow-up campaigns. It offers marketing automation, responsive email design, hundreds of ready-to-use email templates, landing page creator, and useful statistical analysis tools.
Aweber– An internationally recognized platform, offers a wide range of tools needed in email marketing for small and medium companies. Above all, easily connects to other platforms such as WordPress. Provides access to templates, email list management, auto respond, and detailed reports. Support is via chat, phone, email. The trial period is 30 days.
Gist – offers a complete CRM platform with all the tools and integrations you need to grow better – whether you want to increase leads, accelerate sales, engage and on board customers or streamline customer service.
Conclusion
Choosing an email marketing service can have a huge impact on the success of your promotional campaigns, so you don't have to rush when making your decision. Give yourself time, analyze, and, above all, test!
Until then, you can find out everything you need to know about how to make a successful blog.